Descente en Kayak de la rivière Durance entre La Brillanne/ Oraison et Manosque. Parcours 11 km – Rapides classe 2- durée du parcours : 3 heures. Réservation Obligatoire par téléphone. D'autres activités pour vous faire bouger cet été sur notre Site …
Découvrez la rivière Durance en Kayak et/ou en Stand Up Paddle eau vive. Le Luberon rive droite, la Sainte Victoire en mire, ses villages perchés et des oiseaux de tous genres (Réserve Natura 2000) …
Embarquement à partir de 9h à la Brillanne RDV : Base nautique à l'Hippodrome d'Oraison
(Sortie Autoroute La Brillanne -Traverser le pont vers Oraison juste après, entrer dans l'hippodrome, suivre les panneaux …) Pour les groupes nous contacter
Des descentes encadrées sont proposées avec un Guide de rivière Brevet d'Etat.
Equipement : chaussures fermées type baskets, 1l d'eau/pers., barre énergétique, lunettes de soleil,protection solaire, maillot de bain et masque pour la navette.
(t shirt, swimsuit, baskets with thick soles to go into the water, 1l water, energy bar, sunglasses and sun protection …)
Prérequis : SAVOIR NAGER (Know how to swim) – Avoir déjà fait du KAYAK (Maitrise de la direction) – Avoir + de 8 ans et être accompagné d'un adulte
Parcours 11 KM – Durée : 2h30/3h – Rapides de Classe 2
Prices
De 25 à 55 € (en fonction du parcours et de l'encadrement).
Open dates
Du 14/07 au 20/09/2021, tous les jours de 8h30 à 18h.
Tous les jours.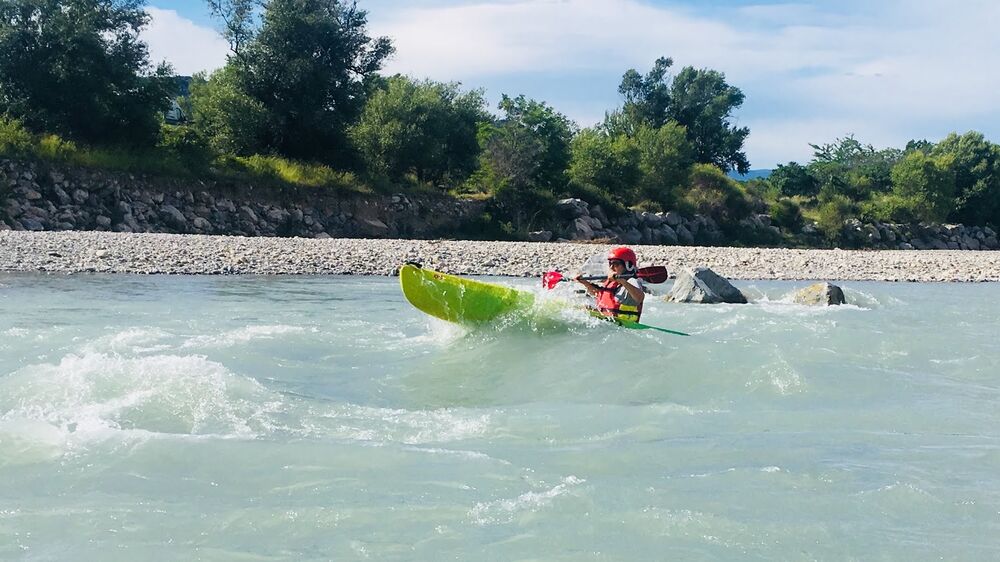 Updated on 15/07/2021 – Office de tourisme intercommunal Pays de Forcalquier-Montagne de Lure – Suggest an edit